Profile - Pauline Adair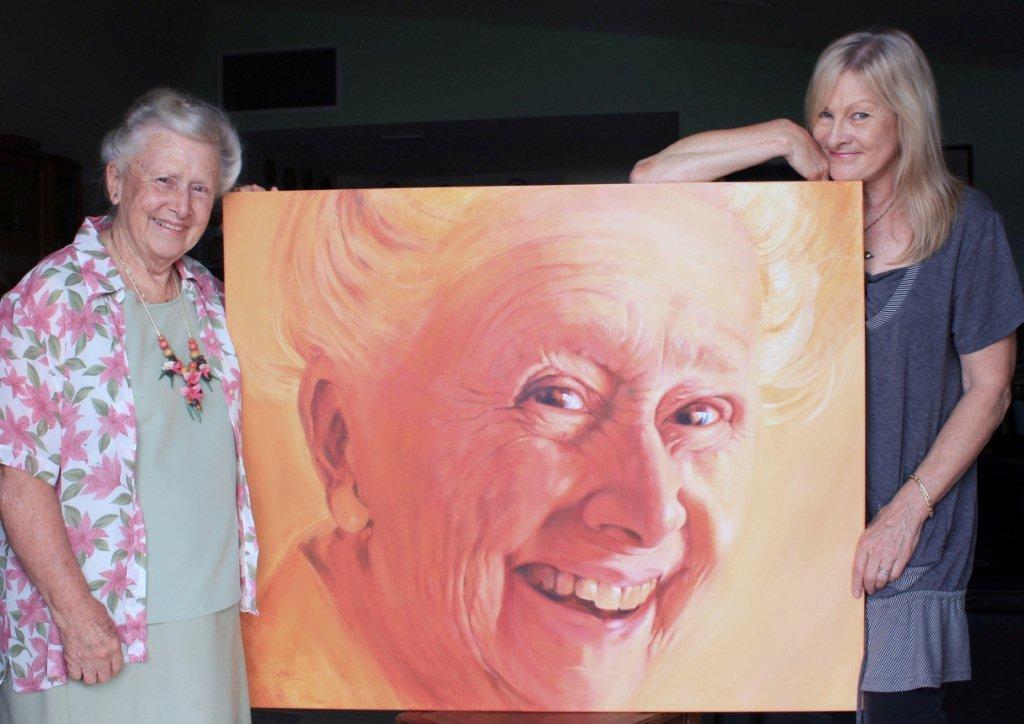 Art Nuvo wishes to congratulate our artist Pauline Adair on her entry of portrait of Cecily Fearnley into the Archibald Portrait Prize. Our fingers are crossed and we wish Pauline all the best for the competition....Andrew & Olivia Banks
"I am basically self-taught, bit I have many, many people, artists and mentors to thank for encouraging me and assisting in my never-ending quest to create an enduring masterpiece during my lifetime.... one that may be considered special and everlasting long after I am gone! My life is dedicated to trying to improve my art and to achieve that - Pauline Adair
Currently working on:
• Portrait commissions
• Portia Geach National Portrait Prize entry
• Archibald Prize entry
• Online painting & drawing articles 2009
Work featured on cover and in Sept edition 'Digital Reproduction Magazine' Work featured in the American black & white photographic magazine 'NUDE'
2008 Exhibition of portraits at Noosa Regional Gallery... 'Africa – Face to Face'.
2006 Guide status on the World Wide Web: Wet Canvas website (www.wetcanvas.com) and subsequently wrote and contributed articles to several artists forums and creative sites.
2005-2007 Tutored many workshops locally for art suppliers and art groups: Life Drawing – Beginners & Intermediate; Pastel Portraits: Pastel Nude Figure; Oil Painting the Figure; Watercolours; Exploring the Abstract.
1998 Moved further north to the Sunshine Coast, acquired a computer and explored the world wide art scene, becoming involved in many online artists Forums and networks.
1990-1998 Joined some art groups in Brisbane, painted and exhibited landscapes and figurative works in many art shows and galleries, winning many awards and recognitions. Full member and Publicity Officer for the Half Dozen Group of Artists.
1949-1990 Born in New Zealand, Pauline moved to Sydney, Australia where she worked as the Advertising Manager of a national retail chain. Relocation to Queensland meant that her long postponed passion for art could be given some attention, nurtured, and brought to life.
Some of Pauline Adair's online articles/demos: Pastel Demo @ Creative Spotlight "Pastels for Life" http://artlessons.wordpress.com/2009/01/15/%E2%80%9Cpastels-for-life%E2%80%9D-pastels-demonstration-by-pauline-adair/
"Painting the Luminous Skin' input to article on WetCanvas.com http://www.wetcanvas.com/Articles2/47992/625/
'Pastels for Life' on art-instruction Blog http://art-instruction.vox.com/ and on EmptyEasel.com http://emptyeasel.com/2009/06/23/pastels-for-life-painting-the-female-figure-with-pauline-adair/
"Body, Soul & Line" an exhibition by a Life Drawing Group on the Sunshine Coast http://www.wetcanvas.com/Articles2/44092/684/
Pauline is a Guide on www.wetcanvas.com ….. in the Figure Forum: http://www.wetcanvas.com/forums/channels.php?s=&channel_id=16